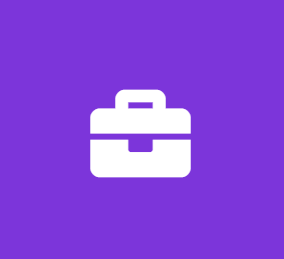 Technical Support Engineer at MANTL (New York, NY)
MANTL
Software Engineer Full Time
Who is MANTL?
MANTL is a fast-growing NYC-based FinTech SaaS company on a mission to build technology that will help America's financial institutions and their communities thrive. Think Shopify or Squarespace, but purpose-built for community banks and credit unions. We are drastically changing the landscape through modern banking software that empowers banks and credit unions to grow digitally.
Our flagship product, Online Account Opening, has quickly become considered best in class in our industry, showing clear and material performance beyond any of our competitors. Suffice to say, our customers love MANTL.
Since launching our first product in 2017, we have built several new products, thoughtfully grown the team, and have become cash-flow positive.
Who makes up our team?
People are our most important asset and the number one reason we all love working at MANTL. As a team, we value accountability, transparency and collaboration. We have agile teams, with clear, outcomes-focused goals.
We're a group of passionate technologists with backgrounds spanning across engineering, product, and design. We support an open and transparent culture that helps foster productive and engaging discussions. We want to work with inclusive people who understand the importance of treating their colleagues exceptionally well - people who will gladly go out of their way to help others with things big and small.
We are always a work in progress and love hearing feedback from our team.
Solutions Engineer
The Solutions Engineer will provide immediate technical support to the customer success and implementation teams as well as the wider commercial organization to achieve scalability and growth.
You should enjoy deconstructing complex technical problems and building scalable, comprehensive solutions cross-functionally to continually improve internal tools, systems, and processes.
This Solutions Engineer role is a great opportunity to come in early and make a large impact at MANTL, as well as providing the basis for many growth opportunities within the company, both technical and non-technical.
Must Haves:


2+ years of Solutions Engineering experience (or comparable)


Experience performing bug/incident investigation and impact/root cause analysis using relational database technologies such as postgreSQL


Experience performing bug/incident investigation and impact/root cause analysis using browser console technologies such as chrome dev tools


Experience performing bug/incident investigation and impact/root cause analysis using application log aggregation tools such as LogDNA and DataDog


Experience manipulating data in spreadsheet programs GoogleSheets/Microsoft excel


Experience using HTTP API tools such as Postman or similar to perform investigations and kick off processes


We Are Looking For:


A true problem solver that uses broad thinking to strategically develop elegant solutions


A clear communicator that can express and translate technical requirements into language understandable and digestible by different audiences


Ability to manage multiple competing priorities and intelligently prioritize as well as appropriately get consensus from colleagues


"A" player who has a strong desire to build systems in parallel to solve problems and contribute to the direction of the team and company


Excellent verbal and written communication skills, both internal and client-facing


Experience creating cross-team processes and documentation


High level of attention to detail and drive to get things right the first time


Nice To Haves:


Experience writing Javascript


JIRA proficiency or similar project management software


Familiarity with Intercom


Understanding of ITIL/ITSM Process


Perks
Joining MANTL means joining an ambitious and exceptional team that solves complex problems every day. We provide competitive salaries and generous benefits including fully covered medical, dental and vision plans, an immediately available 401k plan, unlimited vacation, stocked kitchen & weekly happy hours.