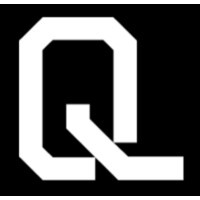 Intern People and Recruiting - mandatory internship
QOA
Internship
About Company :
With Planet A Foods, we are on a track to revolutionize nothing less than the whole chocolate industry. We're working to create the world's first 100% cocoa-free chocolate called Nocoa. Our Nocoa tastes amazing with a solid snap and smooth melt as well as roasty notes and a subtle sweetness. In addition it is completely natural, gluten-free, vegan and made with only seven local ingredients. Nocoa doesn't only deliver on taste and natural-ness. It is also kind to the planet with a breathtaking low carbon and water footprint, plus a complete mitigation of deforestation and child slavery!
As we begin to grow our company, we are ​looking for a People and Recruiting Intern​. You will ensure an excellent recruiting experience for candidates. You will help us find and recruit ​the right talents to build an A-Team. You will also help with all kind of activities around ​keeping our team happy. From organizing team events to creating ​employee feedback forms and ​what else comes to your mind :)
Roles and Responsibilities :
We value the knowledge, expertise, and skills that individuals bring based on their identities, life experiences, and backgrounds. We want people to bring their full selves to work and as a global company, we want to reflect the world. Our success relies on talented individuals who share our passion bringing innovation and insights that stem from their different perspectives to help us work as one team to accomplish ambitious global strategy goals.
Our recruitment is inclusive. We recruit top talent that reflect the diversity of the world and global marketplace we inhabit. We conduct deliberate and purposeful recruitment that brings applicants to Planet A Foods that represent a broad range of identities, life experiences, backgrounds, and skill sets.
Our hiring process is transparent and consistent. We have high standards for ensuring a clear process is used consistently with every candidate. There are no side doors for bringing in people. We adhere to a hiring protocol that includes and recognizes differences rather than rule them out.
We recognize that one of the dynamics of meaningful inclusion is seeing that all people can succeed in our workplace. We know representation matters and that our values are not something we simply talk about, it's something we work toward. It's something we do. Our values must show up in who works on the Planet A Foods team, at every level.
Skills Needed & Who can apply?
You are a positive person with a passion for sustainable food and working hand in hand with other ambitious people on something meaningful.
You are self-disciplined and eager to learn.
You have nearly perfect English skills, both verbal and written, as you will be communicating with native English speakers on a regular basis.
Ideally, you already have some experience in operations or HR.
You are in Munich or willing to relocate to Munich.
You are hands-on, pro-active and ready to take ownership.
You don't feel that certain tasks are not "important" enough for you. We certainly don't need someone who serves our coffee, but we need people that also see when the dishwasher is full and empty it ;)