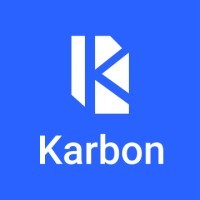 Intern Content Writer
Karbon Card
Content Internship
About Company :
Karbon Card is a B2B payment solution for India's finance leaders, entrepreneurs, business owners and corporate executives. We serve 1500+ team across India, including decorated companies and tech unicorns.
Karbon Card offers up to 15Cr free credit, no personal guarantee, unlimited employees cards for free & more. Karbon Payout offers vendor payment on credit, 24/7 payout, bulk processing, invoice management & more.
Roles and Responsibilities :
Writing creative blogs
Working on email content
Creating go-to-market content to promote Karbon services
Skills Needed :
Major in English literature
Excellent writing skills (concise, accurate, and fast)
Experience in applying writing skills to promote tech product
Proven journalistic experience in the tech field
Who can apply?
Major in English literature
Excellent writing skills (concise, accurate, and fast)
Experience in applying writing skills to promote tech product
Proven journalistic experience in the tech field