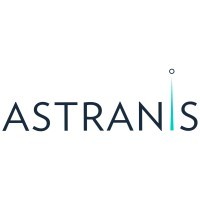 Power Electronics — Intern (Spring 2023)
Astranis Space Technologies
Internship
Astranis is connecting the four billion people in the world who do not currently have access to the internet. We are building the next generation of smaller, lower-cost spacecraft to bring the world online.
We are well-funded by some of the best investors in the business and have raised over $350 million to date. We are have a world-class team that is passionate about building amazing technology. And we have a fun and collaborative work environment where you will learn a lot and make a huge impact no matter where you are in your career. Just check out our Glassdoor reviews to see what our team has to say about working at Astranis.
Our team is growing fast. Apply to be a part of our mission to connect the world!
Internships at Astranis typically last for twelve weeks, and are hourly roles designed for students who are currently enrolled at a four-year university.
As an Intern, you will have an amazing opportunity to work on hard problems — we pride ourselves on giving everyone at Astranis a chance to do meaningful work on challenging projects, no matter their seniority. Many past interns have designed and tested hardware/software that is heading to space on our first satellite, and many of them are now full-time employees at Astranis.
If you have already graduated from a four-year university, please apply to be an Associate Engineer.
Role:
Work with the power engineering team to build and test flight hardware
Design test equipment to validate designs across a wide range of stressed conditions
Bringup and debug designs in the lab
Write code to help evaluate performance and automate testing of satellite hardware
Coordinate assembly, integration and environmental test efforts
Requirements:
Currently pursuing a B.S. in electrical or computer engineering (or equivalent technical degree)
Interest in learning about, designing, and working with power electronics systems
A passion for hardware development, including working in a fast-paced environment and hands-on design and development
Experience with Python
Demonstrated ability to personally design, build, and test hardware from scratch
US Citizenship or Green Card
40 hours per week minimum
Must be onsite in San Francisco 3 days a week minimum
Don't meet them all? Not a problem. Please apply even if you do not meet all these criteria.
Bonus:
Experience with Altium Designer (or other PCB design software)
Experience with SPICE-based simulators (LTSpice, PSPICE, ADS, etc)
Comfortable with soldering and rework
Familiarity with standard EE lab bench (power supply, oscilloscope, multimeter, etc)
Familiarity with basic switched mode converter design (boost and buck converters)