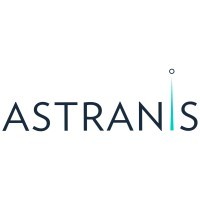 Thermal — Intern
Astranis Space Technologies
Design Internship
About Company :
Astranis is connecting the four billion people in the world who do not currently have access to the internet. We are building the next generation of smaller, lower-cost spacecraft to bring the world online.
We are well-funded by some of the best investors in the business and have raised over $350 million to date. We have a world-class team that is passionate about building amazing technology. And we have a fun and collaborative work environment where you will learn a lot and make a huge impact no matter where you are in your career. Just check out our Glassdoor reviews to see what our team has to say about working at Astranis.
Roles and Responsibilities :
Work with the engineering team to design, analyze, build, and test satellite hardware and/or software.
Support design trades that successfully balance performance margins, resource use, risk, cost, and schedule.
Perform thermal analysis to varying degrees of fidelity (simplified to detailed) on a variety of different types of hardware such as propulsion components, batteries, high-powered electronics, RF components, mechanisms, and printed circuit boards (PCBs).
Design, analyze, procure and test thermal solutions such as heaters, heat pipes, thermal interface materials, and surface coatings.
Develop processes and procedures for integration and assembly which ensure thermal design intent is met. Assist the integration and test team in the installation of thermal hardware as needed.
Plan and run thermal vacuum testing and verification at the component and spacecraft level.
Skills Needed & Who can apply?
Currently pursuing a B.S. or M.S. in mechanical, aerospace, or equivalent technical degree (e.g. physics or applied math)
A passion for hardware development, including working in a fast-paced environment and hands-on design and development
Demonstrated ability to personally design, build, and test hardware from scratch.
US Citizenship or Green Card
40 hours per week minimum
Must be onsite in San Francisco 3 days a week minimum
Don't meet them all? Not a problem. Please apply even if you do not meet all these criteria.