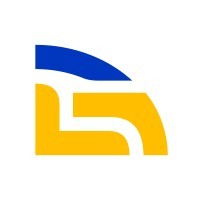 Entrepreneur in Residence Intern
Deskimo
Internship
About Company :
Deskimo is a prop-tech startup with a presence in Hong Kong, Singapore, Indonesia, and Dubai. Deskimo empowers the hybrid & remote workforce by giving it access to professional workspaces on-demand, without the need for a membership or other commitments. The company is co-founded and led by seasoned tech entrepreneurs. Deskimo was in the Y Combinator S21 batch, the world's most successful startup accelerator.

Roles and Responsibilities :
Build up and scale the supply (workplace locations) side for Deskimo in current and new markets
Build up the demand side through BD and partnerships
Collect and organize users' feedback
Get new markets operationally ready for launch
Track and update company KPIs and management accounts
Work on strategic research topics (market sizing, competitive landscape, product analyses, etc.)
Conduct analyses from a financial as well as a user/customer perspective
Support the founders in the overall development process of the company
Skills Needed & Who can apply?
Above-average academic degree in economics, marketing, finance, business, maths or similar
Previous internship experience ideally in investment banking, a fast-growing start-up, venture capital, or management consulting
Hands-on and success driven
Proficiency in English is a must, other languages are a plus
Attention to detail with a particular emphasis on the production of quality work
Comfortable in data analysis and good skills in Microsoft Excel
Analytical thinking, strong commercial judgment and a well-developed sense of responsibility