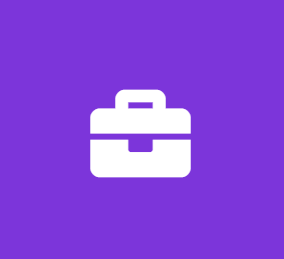 Intern, Global Transition
Heinrich Böll Stiftung Washington, DC
Data Science Internship
Roles and Responsibilities:
The Global Transition intern works closely with the program directors for Technology and Digital Policy and Infrastructure and Development Policy.
The Program for Technology and Digital Policy promotes a transatlantic dialogue on the digital transformation of our economies and societies. The goal is to advance norms and standards for digital governance to ensure that the use of digital technologies supports economic growth and innovation without harm to people or the environment. A common transatlantic understanding is critical as China's high-tech ambitions increasingly affect North American and European liberal democracies. The Global Development Policy program strives to rethink global economic power structures and work for a more inclusive culture of international cooperation that responds to the needs of all groups in our global society. It seeks to foster a global dialogue on a sustainable, democratic, equitable and human rights-based approach to development. Both programs focus on developments in the United States and the European Union and their impact on the Global South.
This internship is well suited for students interested in global economic and digital governance with a background in economics and/ or public policy. Applicants should be self-motivated and independent workers. We prefer applicants with an interest in both program areas.
Basic Requirements:
experience in at least one of our program areas
genuine interest in the values and mission of the foundation
competent command of English (German is not a requirement)
the full-time commitment of 40 hours per week for 3 to 6 months (part-time only on a case-by-case basis)
at least 2 years of university-level experience
currently enrolled in a Bachelor's or Master's degree program OR recent (<1 year) Bachelor's degree recipients
Knowledge of digital development policy and digital connectivity with a specific focus on the Global South is an advantage
Administrative Responsibilities:
provide logistical support for the preparation and implementation of visitor programs and events
manage front desk duties (e.g. answer telephones, respond to information inquiries)
manage contact and program-specific databases
Benefits:
a monthly stipend of $700 for full-time positions and proportionally less for part-time
5 paid vacation days per 3-month period for full-time internships and proportionally less for part-time
most of the costs associated with a visa application can be covered by the foundation