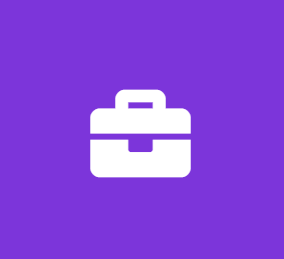 Nursing Manager
Veterinary Emergency Group
Nursing Full Time
WHO WE ARE:
Veterinary Emergency Group (VEG) is revolutionizing the Veterinary Emergency experience. Our mission is to help people and their pets when they need it most. Emergency is our middle name. It's all we do, so we do it best! The way that Veterinary Emergency was meant to be is now a reality. We are reimagining every part of the process with a unique customer experience, a highly trained emergency focused staff, and on-site advanced diagnostic tools and treatments. Our patients see a doctor right away, and clients can stay with their pet through every step of the process. We literally tear down old walls to unite customers with their VEGgie heroes and to see the amazing work they do. We liberate our employees to be all they can be. We brush away systems that don't make sense. We crush old rules. We breathe new life into the veterinary profession.
Roles and Responsibilities:
This is not your average Nurse Leadership role! You will work closely with your hospital manager to ensure a one team experience for VEGgies, excellent medical/nursing care and a high level of customer service. Your success is measured by their success which is achieved through servant and inspirational leadership!
Manage Day-to-day operations of nursing team
Supervise nurses, technicians and assistants
Schedule nurse, technician and assistant shifts
Manage nursing payroll budgets
Maximize utilization of downtime
Maintain VEG culture & values
Interview & Onboard new hires (offboarding support as needed)
Work in conjunction with hospital leadership
Participate in weekly leadership meetings
Address patient care issues & interpersonal conflicts
Implement VEG Nursing Guidelines/Policies/Projects
Ensure team has supplies/tools needed to perform nursing care excellence
Frontline Partnership
Bridge gaps and unify VEG team members
Collaborate with Medical Director to establish expectations & maintain standards of nursing excellence
Incorporate feedback from doctors in guiding the nursing team
Collaborate with shift leads to identify areas for process improvement
Nurse Education/Training
Foster a learning culture for: Nurses, Technicians and Assistants
Support growth of nursing team members
Utilize in house trainers and other development tools
Ensure credentialed veterinary nurses maintain licenses
Participate in nursing team meetings & 1:1 check ins
Drive development plans and performance improvements
Organizes student internships and externships in coordination with Program Relations Manager
Support training opportunities for New ER Nurse enrollees
Requirements:
5+ years experience in a clinical Nursing/Technician role
2+ years experience in a leadership role
AS or BS in Veterinary Technology
Credentialed Veterinary Technician
Any Veterinary Technician Specialist is a plus, not required
CVPM a plus, not required