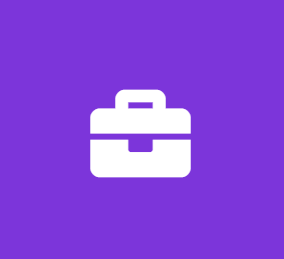 Vascular Surgeons for Faculty Employment
RWJBarnabas Health
Health Full Time
RWJBarnabas Health and The Division of Vascular Surgery and Endovascular Therapy, Robert Wood Johnson Medical School, are seeking a BE/BC Vascular Surgeons for faculty appointment at the assistant or associate professor level. The faculty member will be expected to perform all aspects of endovascular and open vascular surgical care.

Responsibilities will include teaching medical students and residents, vascular lab interpretation, wound care coverage in addition to regular office hours and involvement in clinical research. Qualified candidates will join a team of experienced surgeons supported by seasoned Schedulers, APN's, and LPN's support staff.
Robert Wood Johnson Medical School is home to a new start-of-the-art endovascular imaging suite in the operating room, fully equipped with a ceiling-mounted single-plane Philips Imager. This new technology provides comprehensive and efficient vascular imaging and treatment of even the most complex vascular diseases in a single location.
As the largest integrated health care delivery system in New Jersey, RWJBarnabas Health offers competitive compensation and a robust benefits package including health, life, disability, and malpractice insurance, 401k/retirement, plus PTO and added time off for CME.

Successful candidates will be:
ABVM BE/BC in Vascular Surgery
NJ licensed or eligible for licensure in NJ

About RWJBarnabas Health:

RWJBarnabas Health is the most comprehensive health care delivery system in New Jersey, treating over 3 million patients a year. The system includes eleven acute care hospitals – Clara Maass Medical Center in Belleville, Community Medical Center in Toms River, Jersey City Medical Center in Jersey City, Monmouth Medical Center in Long Branch, Monmouth Medical Center Southern Campus in Lakewood, Newark Beth Israel Medical Center in Newark, RWJUH in New Brunswick and Somerville, RWJUH- Hamilton, RWJUH- Rahway and Saint Barnabas Medical Center in Livingston; three acute care children's hospitals and a leading pediatric rehabilitation hospital (Children's Specialized Hospital), a freestanding 100-bed behavioral health center, ambulatory care centers, geriatric centers, the state's largest behavioral health network, comprehensive home care and hospice programs, fitness and wellness centers, retail pharmacy services, a medical group, multi-site imaging centers and four accountable care organizations. RWJBarnabas Health is New Jersey's second largest private employer – with more than 32,000 employees, 9,000 physicians and 1,000 residents and interns – and routinely captures national awards for its outstanding quality and safety.